Driving Directions
Villas de Cerritos Beach
From the Los Cabos airport, take the toll road (to your left as your exit). Follow the road towards Todos Santos and HWY 19, there are exits for San Jose de Cabo, and Cabo San Lucas . The toll road ends on HWY 19, bare to the right and head north for about 25 minutes.
We are located off of Hwy 19, just south of El Pescadero. Watch the HWY KM markers; we are a left hand turn just past KM marker 65. We are located about 2.1 KM from the highway. Watch for the Blue highway directional signs that show: Hacienda Cerritos. The electric poles are wrapped in white reflective tape.
Follow the dirt road towards the ocean, power lines will be on your right hand side, about 2 KM down, the power lines go off to the right, you take the main road to the left, you are now looking for a low stone sign, (on the right) We have a rock wall and stucco sign with our logo on it, turn right when you see it.
Villas de Cerritos Beach
, turn right, and follow the road, (alongside a long rock wall), turn right at the end of end of the fence and turn into the complex.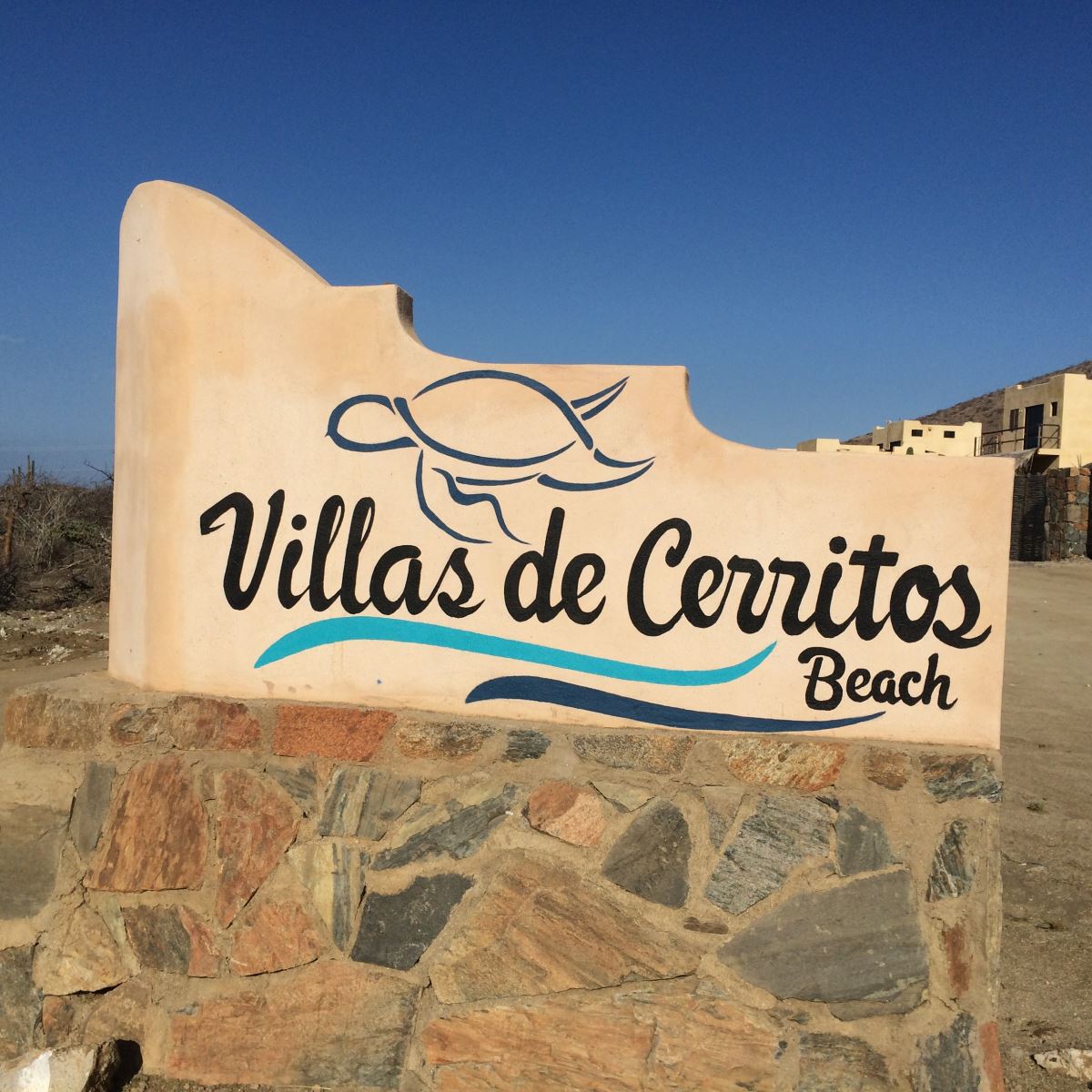 Helpful Hints,
You might want to stop by Costco or Walmart in Cabo San Lucas, (on the main highway just before you get into Cabo San Lucas.) There are also several stores on HWY 19 as you head north out of Cabo San Lucas, they include La Comer ( left hand side of the road and Soriana on the right hand side.)
We have small market, Brody's, located about half way down the dirt road to the resort, and they have the basic necessities as well as a small restaurant.
We now offer trip insurance for your vacation, from IMG, please click on the following link
IMG Travel Insurance
Rental Cars, we do recommend a car, Cactus Rent A Car at the Los Cabos airport is who we recommend. They charge what they quote, include the mandatory Mexican liability insurance and also accept your credit card rental car insurance. www.cactuscar.com. US
1-866-225-9220
, Canada
1-866-579-0517
, Mexico
01-800-821-7977
Stop by and check out their reviews on Trip Advisor.